Single house

Townhome

Condominium
Investor Relations
Company Information

Financial Information

Shareholder Information

Corporate Governance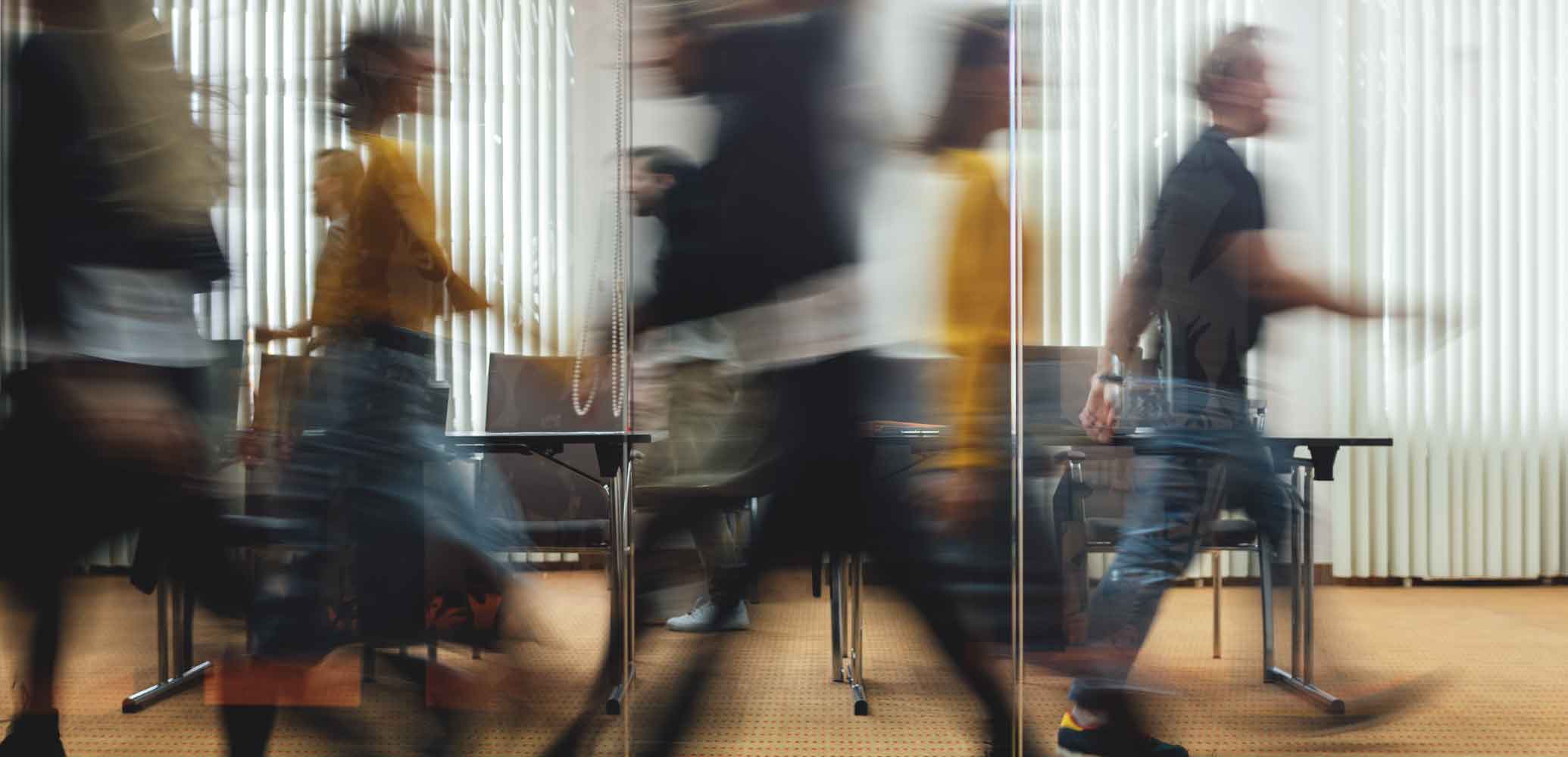 Business Policies and Overview
Vision, Mission, Objectives and Policies in Business Operations
The Company prioritizes the quality of life and sustainable happiness of its customers with provision of services focused on delivering amenities and comforts for the Company's customers. The Company is determined to develop outstanding and unique housing projects in the categories of single homes, town homes, commercial buildings and condominiums with primary emphasis on location, which must be an urban center near department stores, schools and government buildings and offer BTS travel convenience. This emphasis is aimed at accommodating our customers' needs.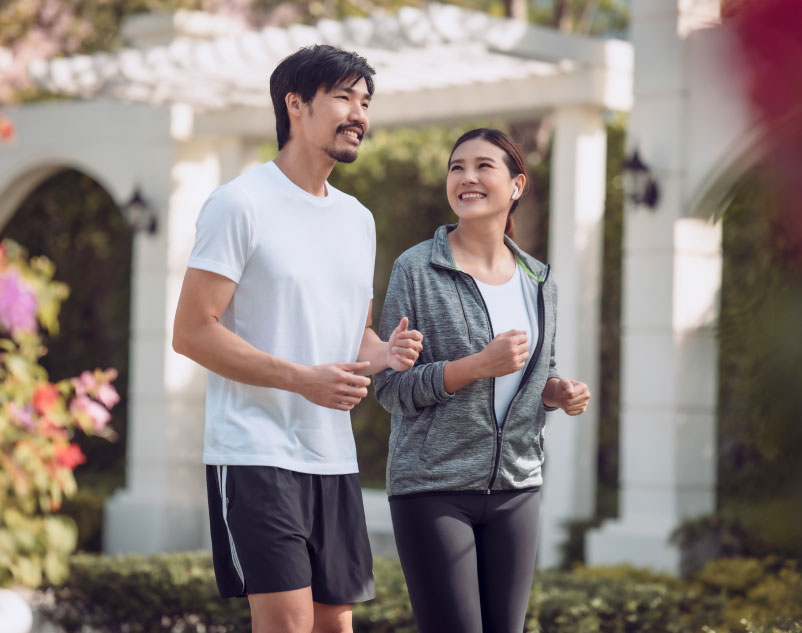 Business Objectives and Policies
The Company strives to become a leader in the real estate development business, so the Company's executives have policies primarily for the development of single homes, town homes, commercial buildings and condominiums. The Company's project development strategies are as follows:
The Company's projects need to be located in high-potential areas capable of supporting community growth while having convenient access to transportation systems and modern mass transit systems.
The Company's projects need to be diverse to cater to the different needs of customers such as condominiums, single homes, town homes and commercial buildings.
The Company's projects must be designed in modern style with appropriate utilization areas for daily living and use high-quality construction materials in line with construction standards in order to promote trust in existing customers and improve reliability in the opinion of new customers and improve the Company's image.
The Company will take cost, reasonable pricing and competitivity into consideration.
Single home, town home and commercial building projects are geared toward entrepreneurs, executives, business owners, merchants and civil servants seeking to purchase homes for living. Emphasis, therefore, must be given to convenience, comfort, peace, security and shady natural surroundings. These customers have medium to high income.
Condominium projects are catered to students and office employees who need to live in urban areas. Emphasis is placed on modernity and travel convenience. These customers have medium to high income.
Overall, the Company's business activities are overwhelmingly associated with real estate development.
However, the Company and subsidiaries have expanded operations to cover the hospital business, so the Company's business operations can be divided into two business categories as follows:
1. Real Estate Development
1.1 Land allocation and home construction for sale.
1.2 Condominium construction for sale.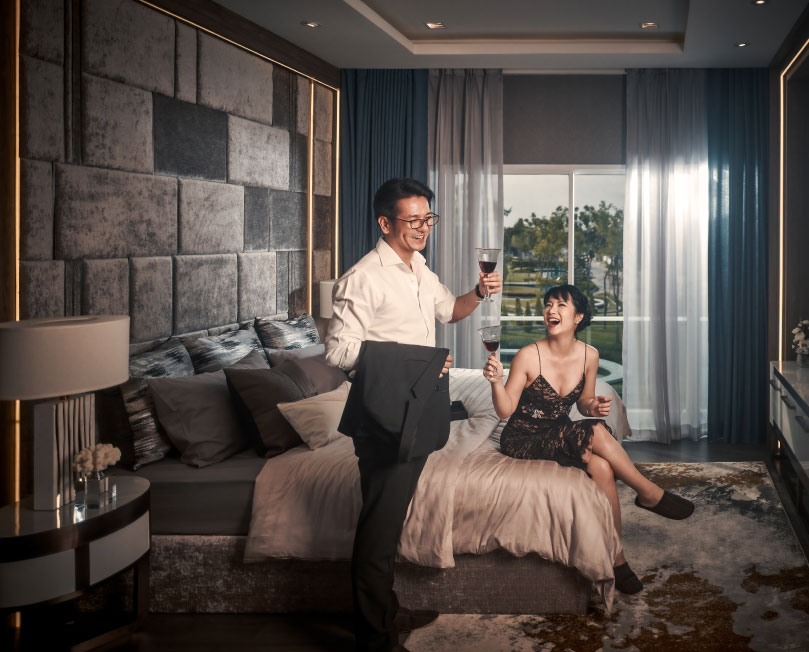 The Company's key policies governing the development of each project are as follows:
• Emphasis is placed on high-quality construction.
• Good and appropriate construction materials are used.
• Architectural designs are modern in order to benefit utilization and attractiveness.
• Emphasis is also placed on the environment and natural surroundings of each project.
• Each project's location is selected with primary consideration to the travel convenience of its inhabitants.
• Sales prices are set reasonably and fairly.
• High-quality post-sale services must be provided to each project such as security and amenities.
2. Hospital Business
Activities are managed by My Hospital Company Limited ("MY HOSPITAL"). This is a subsidiary in which the Company holds 100 percent shares. The subsidiary engages in investment and invests in various private hospitals and medical business and was established in 2014. At present, the subsidiary's registered capital is 510 million baht. My Hospital Company Limited is currently engaged in the hospital business with five subsidiaries.
Investment in the hospital business is an implementation of the Company's policy to expand business operations into the highly-profitable medical industry and generate additional revenue to augment the Company's existing revenue. However, the Company still aims to mainly operate in real estate development.
Significant Changes and Developments
Everland Public Company Limited, previously khown as Country Holdings Company Limited, was established in 1988 with a registered capital of 10 million baht and an objective to operate a real estate development business. Later in 1991, the Company was renamed as "Country (Thailand) Company Limited". Then the Company was registered as a public limited company and became listed on the Stock Exchange of Thailand, and the Company's securities began to be traded in the Stock Exchange of Thailand. The Company's registration number was PLC 319 in 1994.

Thailand's economic crisis in 1997 caused the same business problems faced by other real estate development businesses in the country as the Company. As a result, the Company had to enter a business rehabilitation process on 16 July 2001. The Company was able to return the Company's shares for exchanges in the Stock Exchange of Thailand in the real estate business category, and trade in the Company's stocks was authorized on 19 January 2006. Since the Company fully adhered to the business rehabilitation plan, the Company filed a motion to exit the process with the Central Bankruptcy Court, and on 15 January 2007, the court authorized the Company to leave the business rehabilitation process.
This Site uses cookies. We use cookies to ensure you the best experience. By using our website you agree to our
Cookie Policy.